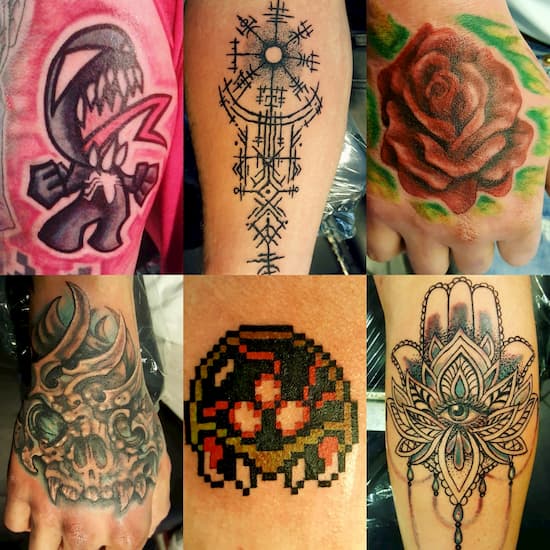 Liz Tattoo & Piercing - Tattoo Studio Malmö!
My name is Lis and I am a female tattoo artist and piercer at Liz Tattoo & Piercing in Malmö. I have been creating tattoo art and performing piercings in Malmö since 2005. During this time I have been working with most styles.
I can offer you an amazing Color tattoo, Black 'n Grey tattoo, Realism tattoo, New School tattoo, Old School tattoo, Tribal tattoo, or a Blackwork tattoo, just to mention a few. I also cover old tattoos, as you can see in the gallery of Cover Ups.
Get an overview of my wide diversity in the tattoo category of mixed styles for example or look at my artistic tendency in the Artwork page.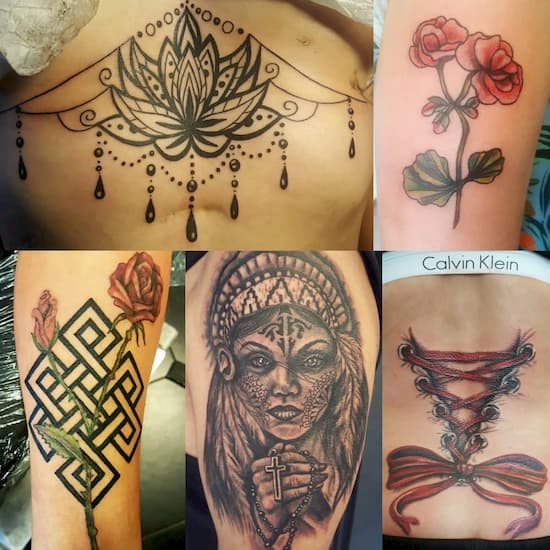 If you want a specific design, but only have a vague concept in mind, I can of course guide you and draw a unique and awesome design based on your personal preferences. I would be happy to do a quick sketch on request, but it usually takes a visit from you and a consultation at my tattoo shop in Malmö where we go through the best ideas, size and placement for your body art. Sometimes it is also to prefer a visit when it comes to estimate the condition of the skin or how dark a potential Cover up would need to be.
Liz Tattoo & Piercing only use vegan tattoo ink which hasn't been tested on animals. The shop is also a member of SRT, Sweden's Registered Tattoo artists.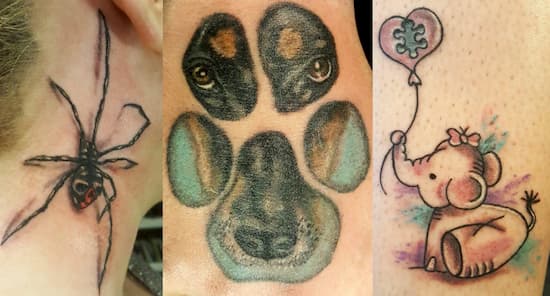 Tattoo Artist Malmö
Then who am I, the tattoo artist of the studio? I would like to say a pretty open minded and curious person who has an insatiable love for the weird and unique. I like stories. Both literally and in the shape of pictures, music, litterature and other escapes of the imagination. At an early age I was drawn to the visual language, among others. To be able to express oneself in artistic ways is very liberating and most of the time also therapeutic. I've been drawing for as long as I can remember. Different ways of expressions and art have always been passions of mine, so taking the step from being an artist with paper to becoming a tattoo artist and a piercer, felt very natural to me. No tattoo style is alien to me and I am more than happy to custom design based on your wishes. I do just as many tattoos for women as I do for men. Beautiful, cool or funny tattoos. Most importantly, I do tattoo art which feels good and creative for us both.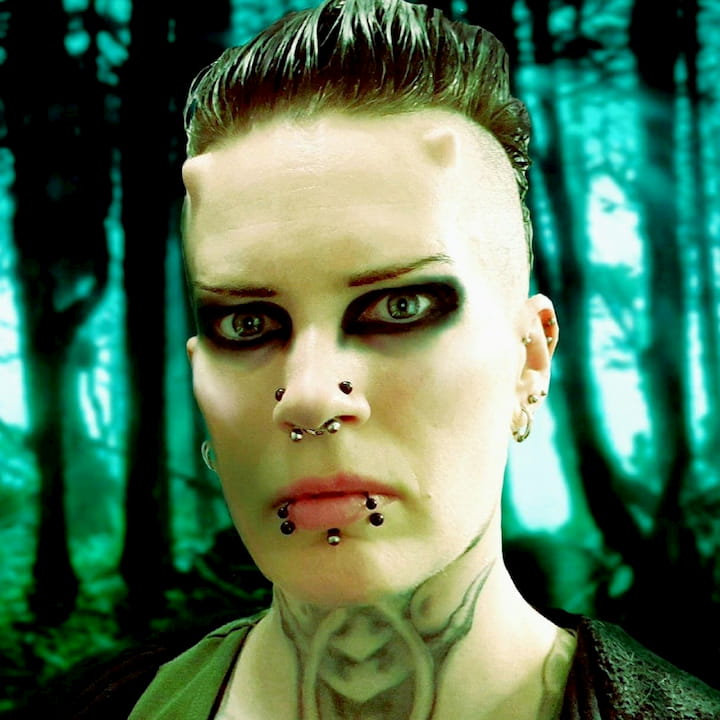 Piercing Artist Malmö
Getting into piercing when already being active in the tattoo industry was almost inevitable since I was into piercings myself. I found the process, experience, rush and healing process of piercings interesting and I had collected a bunch of them myself at the time. As a young teenager I had been experimenting with needles and piercing my ears out of curiosity and aesthetic preferences. I always found the way piercings can change your appearance or enhance your features very appealing and fun. And as soon as I started getting requests from my tattoo customers about this, I was not late getting trained and well read about the art of piercing.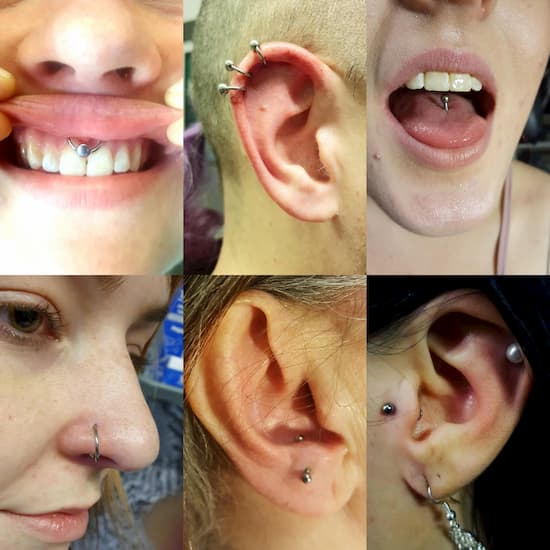 I will most of the times be able to pierce you with a short notice. Often the very same day as in a drop in. That is if you are somewhat flexible. But to guarantee a specific time or day, you better make a booking in advance.
When it comes to book a tattoo appointment, check with me since my schedule varies quite a bit.
Getting tattooed is a very personal ritual and it is important that you as a client feel safe and happy with your artist. It is always a good advice to give me a call, exchange some emails (with possibly also pictures if necessary) or even better: pop in and get a sense of the vibes, the environment and our communication. Feel free to drop by the tattoo studio in Malmö anytime or call/email me to discuss ideas for your next amazing tattoo or piercing.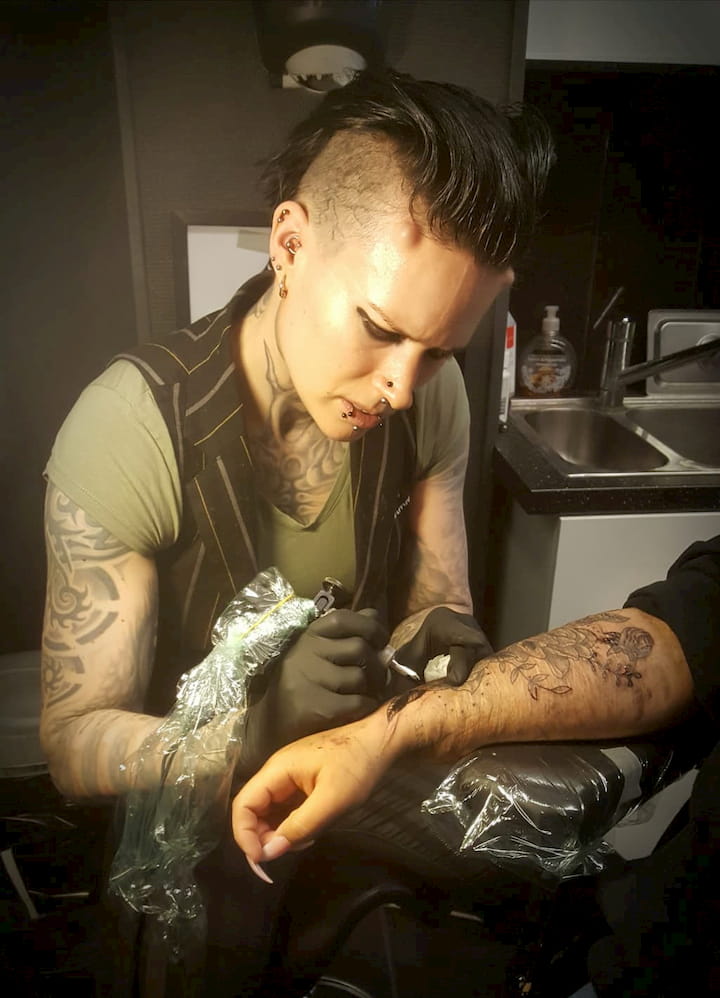 Contact me on this page for a consultation or a booking of a tattoo or piercing. If you prefer to read up a little about your upcoming body art first, I have put some useful material here for you to enjoy. If you want to know more about tattoos in general, you might find that info under questions and answers. Curious about piercing? You might find some facts over here.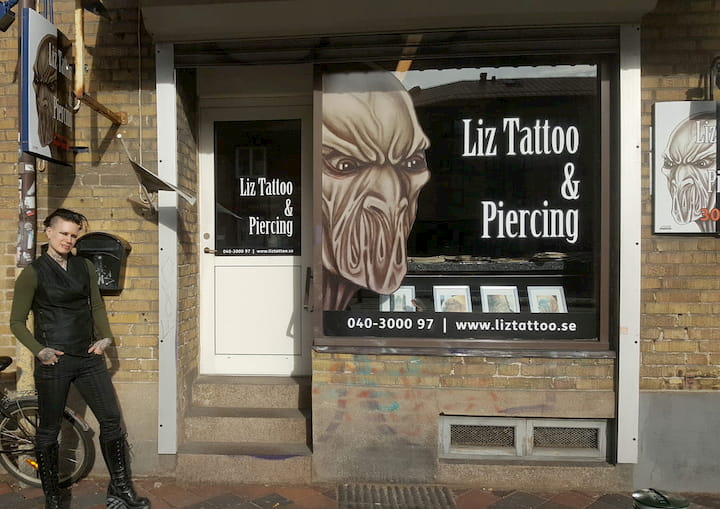 See you at my fabulous studio in Malmö for your next gorgeous tattoo or piercing!